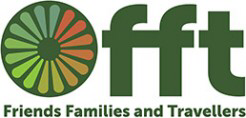 We wanted to let everyone know that Friends, Families and Travellers have released a new guide to support commissioners, service providers and health, care and support staff successfully overcome barriers to healthcare for Gypsies, Roma, Travellers and nomadic communities.
The new resource, 'How to tackle health inequalities in Gypsy, Roma and Traveller communities: A guide for health and care services' is available to read here. Please feel free to share with partners and networks far and wide.
Some fantastic up to date information in there, definitely worth a read.